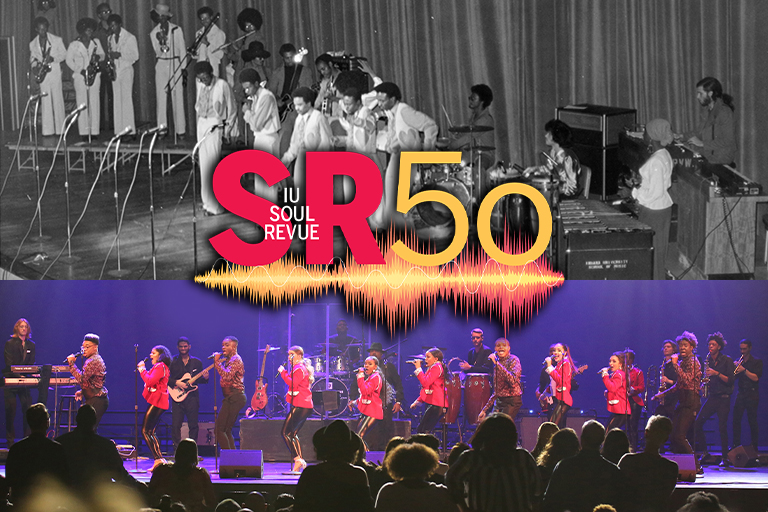 Save the date!
IU Soul Revue 50th Anniversary Celebration and Alumni Reunion
Friday, April 22 – Saturday, April 23, 2022
Indianapolis, Indiana
One of a kind for 47 years
Since 1974, the African American Arts Institute (AAAI) the nation's only program that manages credit-bearing ensembles dedicated to the performance of black music and dance. The AAAI is made up of three performing ensembles offered as courses in IU's Department of
African American and African Diaspora Studies.
Performing Ensembles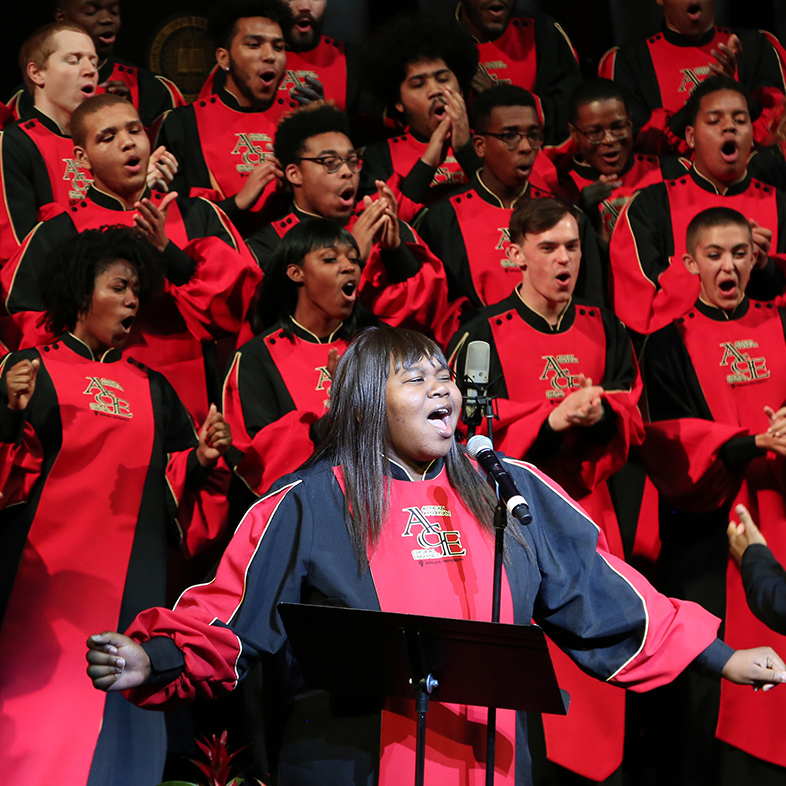 African American Choral Ensemble
Directed by Raymond Wise
The African American Choral Ensemble features a broad repertoire of African American choral music including spirituals, Gospel, and formally composed works.
Learn about the Choral Ensemble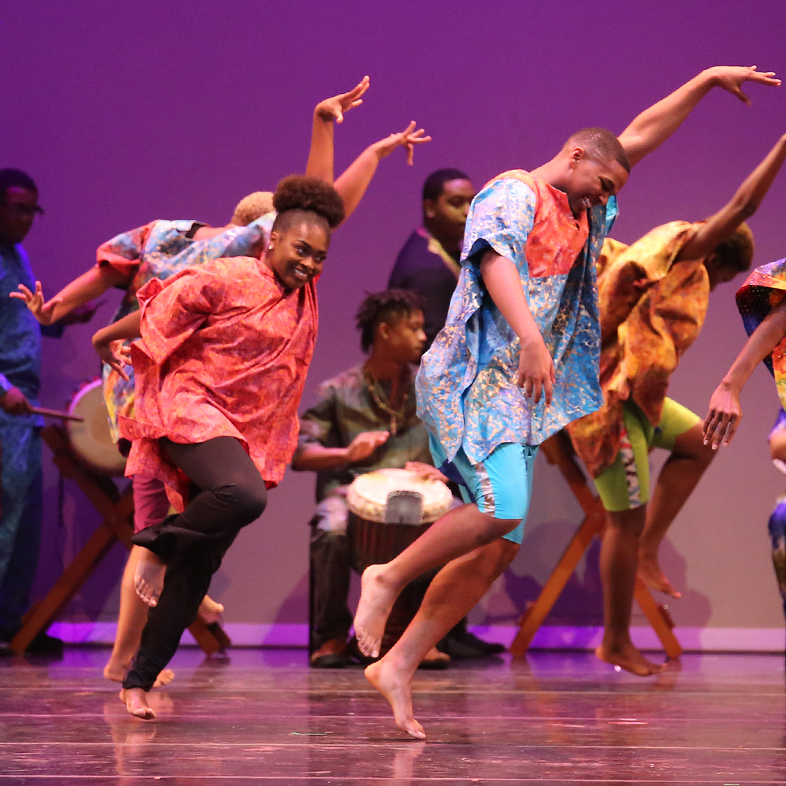 African American Dance Company
Directed by Stafford Berry
The African American Dance Company shares dance of the American and African diaspora including African styles, contemporary, jazz, and other cultural forms.
Learn about the Dance Company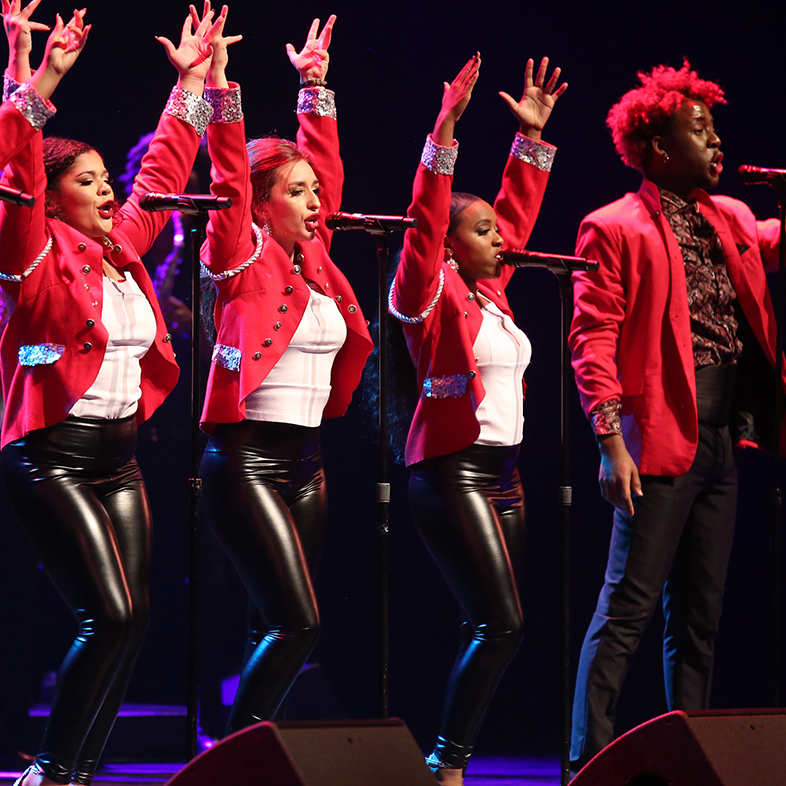 IU Soul Revue
Directed by James Strong
Established in 1971, the IU Soul Revue performs post-World War II Black popular music, from timeless R&B, soul, and funk to hip hop and other contemporary music styles. The ensemble includes vocals, horns, and rhythm sections.
Learn about the Soul Revue
We promote and preserve Black culture through performance