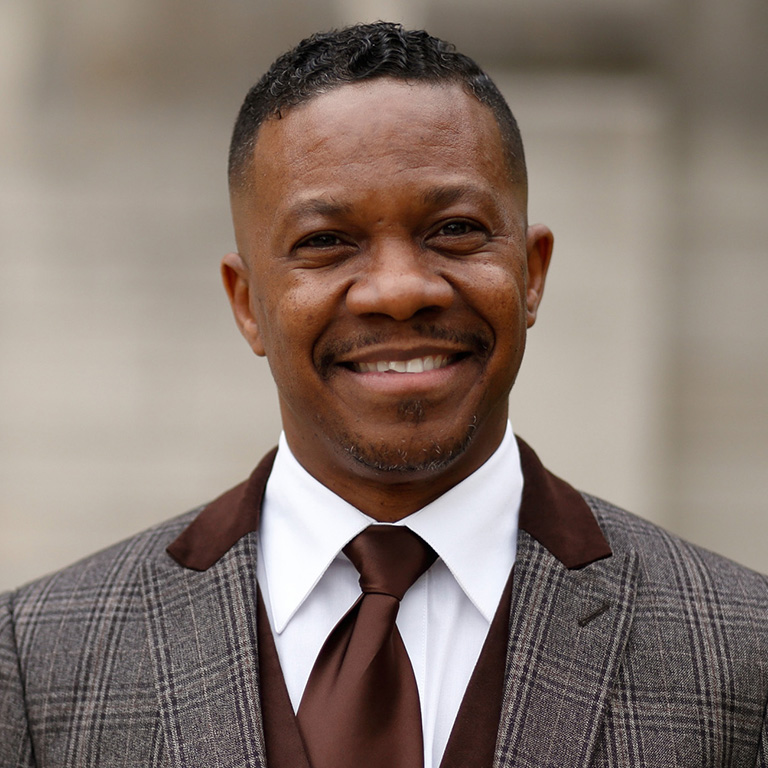 Phone:

812-855-4487

Email:

wiser@indiana.edu
Department:

African American and African Diaspora Studies
Neal-Marshall Black Culture Center
275 N. Jordan Avenue
Suite 310

Bloomington,
IN
47405
Raymond Wise, Ph. D., a native of Baltimore, Md., began his musical career at the age of three, singing gospel music with his family singing group "The Wise Singers." Professor Wise earned a B.F.A. in Music from Denison University (Granville, Ohio). He did additional studies in Opera, Art, and German at the Institute for European Studies in Vienna, Austria, and in African-American History, Music, and Dance at San Francisco State University in San Francisco, California.
He completed an apprenticeship in the business and recording of Gospel Music with the Walter Hawkins Corporation in Oakland, California. Professor Wise earned a Masters in Music Education, Ohio Teacher's Certification, and Doctorate in Music Education from The Ohio State University, with a dissertation titled Defining African American Gospel Music by Tracing its Historical and Musical Development from 1900 to 2000.
Professor Wise currently serves on the faculty of Indiana University in Bloomington, Indiana, where he serves as Professor of Practice in the African American African Diaspora Studies department and instructs courses in African American music. He is the associate director of the African American Arts Institute, an IU division devoted to the perpetuation and performance of African American music and art. Wise conducts the African American Choral Ensemble. He has also served on the faculties of The Ohio State University, Denison University, and Trinity Lutheran Seminary.
Professor Wise is an ordained minister and has served as a church musician for more than 40 years. He has appeared on radio and television, recorded 22 albums, and performed with opera singers, orchestras, dance companies, and professional recording groups. He has toured extensively throughout the United States, Canada, Europe, and Asia as a singer, pianist, composer, lecturer, choreographer and conductor for festivals. Wise recently performed at Carnegie Hall where he debuted one of his many compositions. Wise has penned more than 600 compositions. His works have been published by Hinshaw, GIA, Abingdon Press and the United Methodist Publishing House. His Anthology of 21 Spirituals for the 21st Century has received national and international acclaim. More than 200 of his compositions are available through the Raymond Wise Choral music series.
Wise is founder and president of Raise Productions' Center for the Gospel Arts, a gospel music production and publishing company in Columbus, Ohio, established to provide educational training and resources for gospel artists and the community. Wise has served as the artistic director of the various Raise performing ensembles since 1986 (www.raiseonline.com).
Professor Wise served as the co-director and director of the Hampton University Minister's Conference Choir Directors' and Organists' Guild and Academy that provides intensive training in African American sacred music for church musicians. His knowledge of both the gospel and classical music genre has enabled him to serve as a consultant and clinician in academic and gospel music settings. Wise is known for helping choirs perform gospel music authentically. He currently serves as the Ethnic and American music Repertoire and Standards Chair for the American Choral Director's Association Central Division.