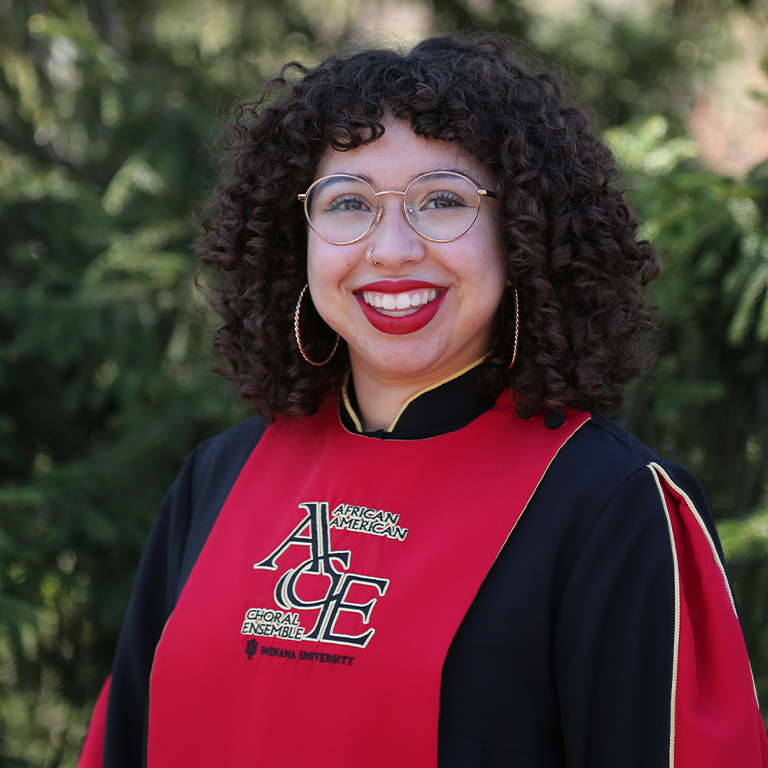 Majors: African American and African Diaspora Studies, History
Minor: Spanish
Hometown: Covington, Indiana
AJ was a member of the African American Choral Ensemble (AACE) for eight semesters.
Q: What have you loved most about being a part of AACE?
A: I loved being able to give such powerful and energetic performances while simultaneously educating our audience.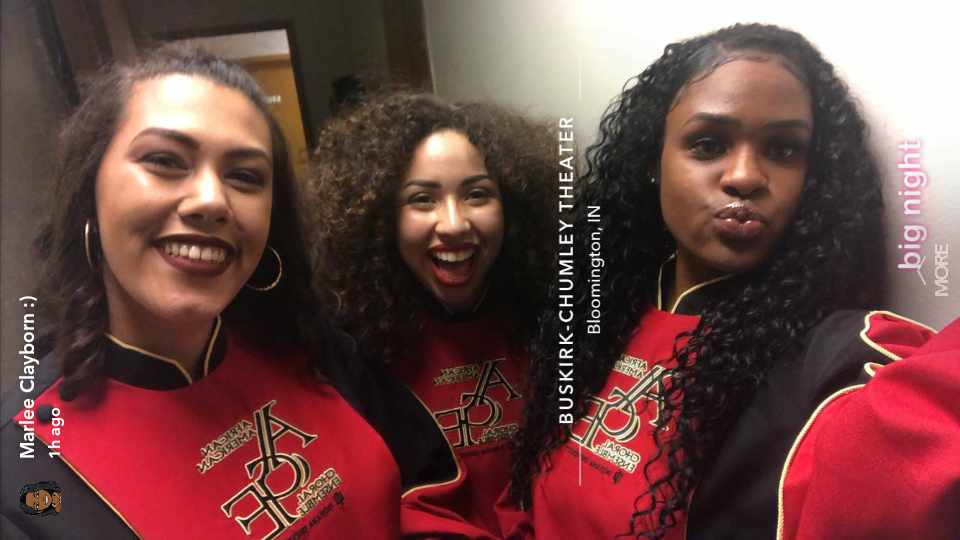 Q: What's one of your favorite memories during your time in AACE?
A: I loved the weekend of spring concert because it was so communal. Everyone sharing rides to the Buskirk-Chumley Theater, getting food together on breaks and exploring Kirkwood together. While we worked hard in the dress rehearsals we still had fun. You could tell how much heart went into those shows because the entire process of preparing was filled with love and joy.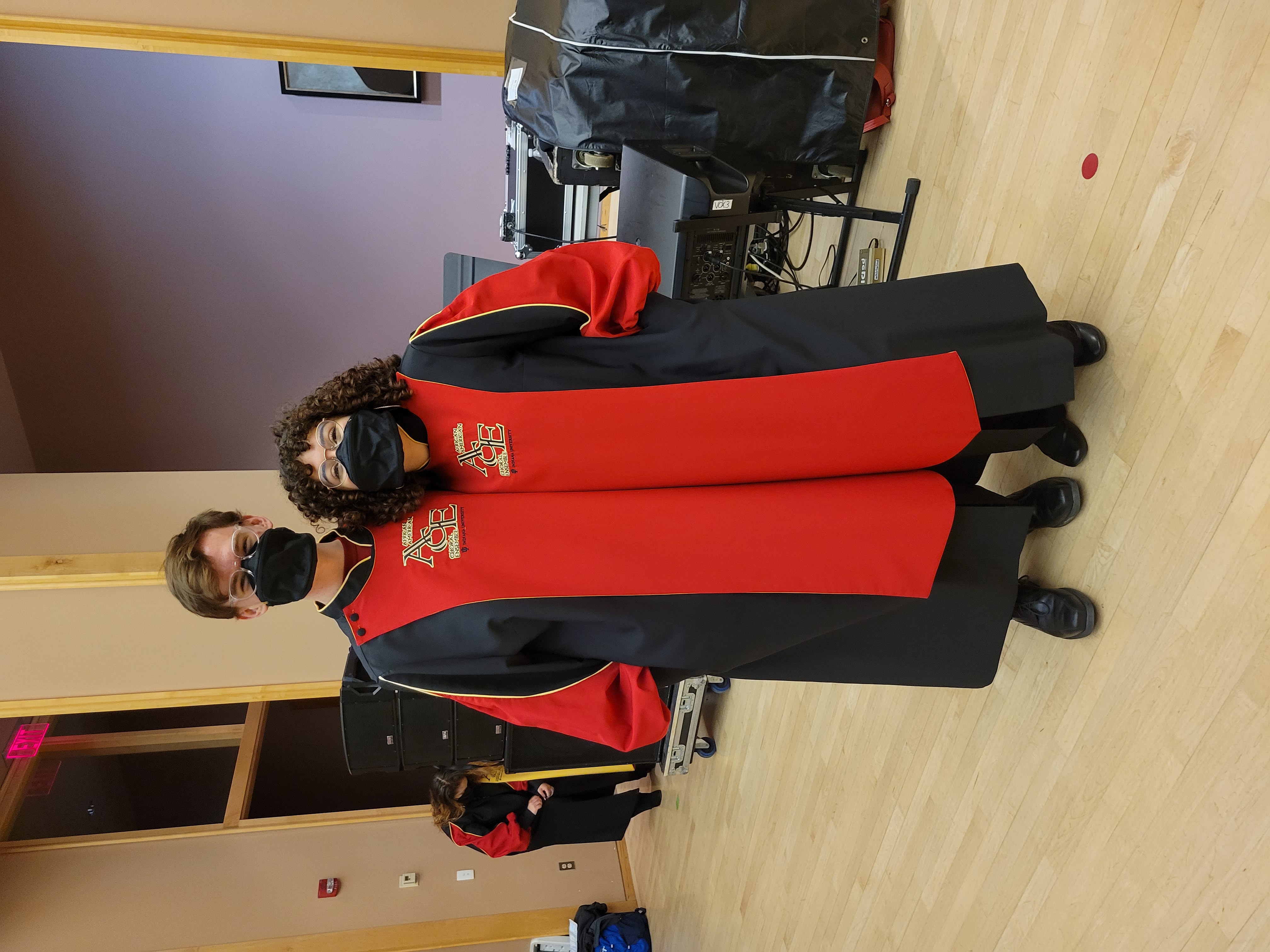 Q: What have you gained from your time with AAAI?
A: Do not be afraid to be extra! Put your whole body, face, voice into performances because that is how we convey energy to the audience and they thank us by giving it back. It's a wonderful cycle of energy, but you have to contribute first.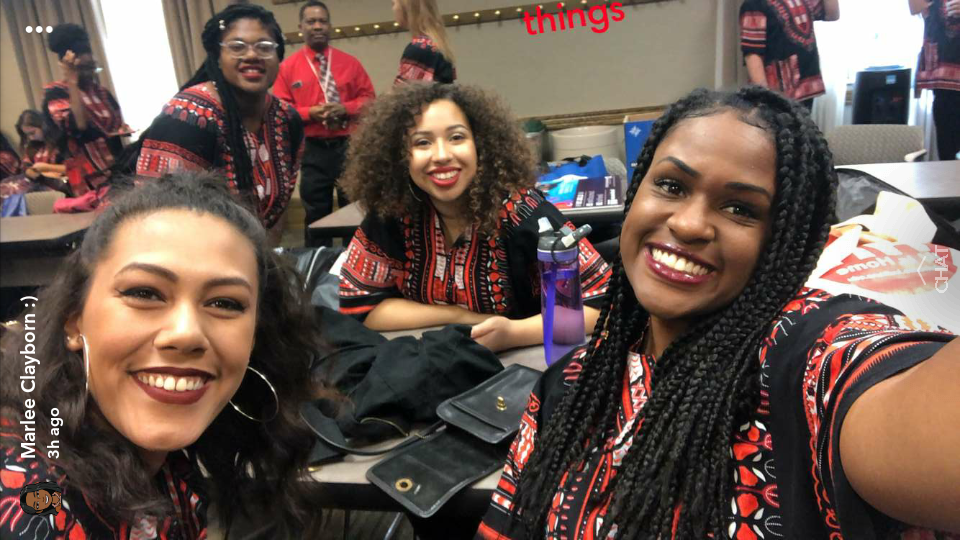 Q: Anything else you want to share about your time at IU or AAAI?
A: The AAAI is one of the most beautiful and important things I will ever be a part of. I found my home in it.