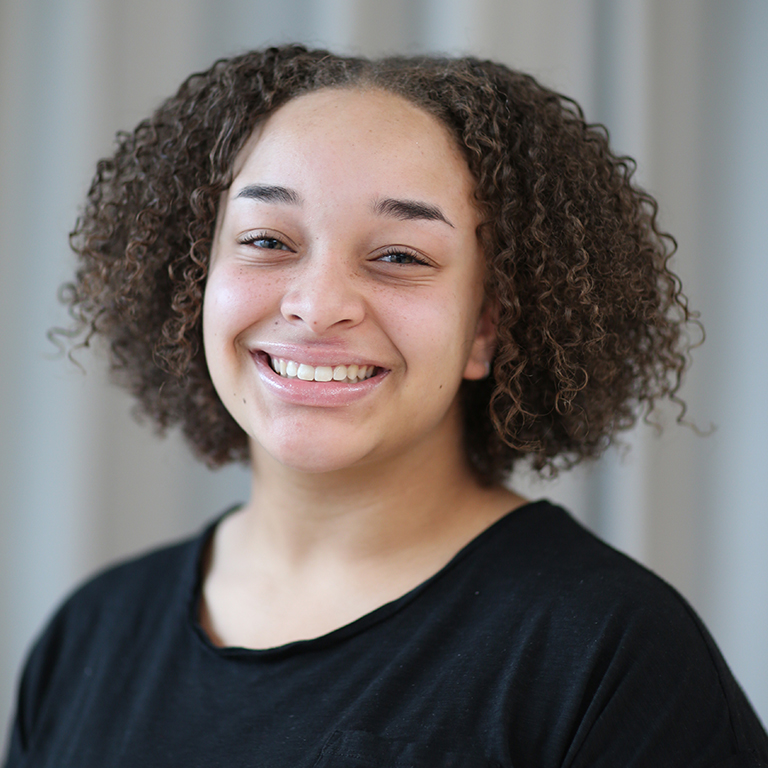 Q: What do you love about being a part of AADC?
A: I love the sense of comfort, family, and camaraderie that I get from AADC. In such a short time, the people in the company, and the company as a whole, have become such an integral part of my life. I love that I have a safe haven here on campus where I feel truly supported. I love that there is intention behind everything that we learn and do.
Q: What have you gained so far in AADC?
A: Baba Stafford is always intentional about teaching us the meaning and significance behind all of the movement that we do and I've felt very fortunate to learn more about various African cultures and about the African diaspora. I've been thankful to have gained the experience of dancing with people that look like me and relate to me. I've also gained some confidence and comfort in dance/movement, which has not always been the case for me.
Q: What do you wish people knew about AADC?
A: I wish people knew that AADC is so much more than just movement. AADC embodies culture, history, and family. AADC feels like home for me. Being a part of this company is different from anything I've ever experienced, and I know that I will carry the experience with me for years to come.