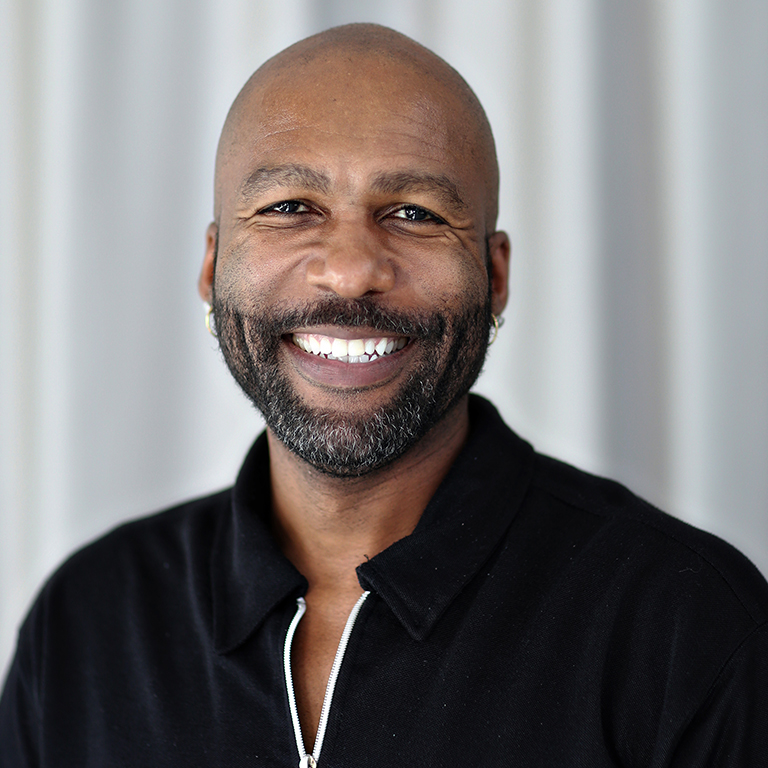 Phone:

812-855-8079

Email:

berryst@iu.edu
Department:

African American and African Diaspora Studies
Neal-Marshall Black Culture Center
275 N. Jordan Avenue
Suite 310

Bloomington,
IN
47405
Stafford C. Berry, Jr., MFA, is an accomplished artist, educator, activist, and scholar of African-rooted dance, theatre, and aesthetics with an extensive background in arts and education. He has studied performing arts in the US and in Guinea West Africa, and he has toured nationally in the US, and internationally to London, England, and the Caribbean. He is a certified teacher of the Umfundalai Contemporary African Dance Technique and a licensed Zumba® Instructor. Mr. Berry was Associate Artistic Director of Baba Chuck Davis' internationally acclaimed African American Dance Ensemble (AADE) for 14 years; Assistant to the Choreographer of Kariamu & Company: Traditions in Philadelphia for 5 years; and former Faculty at the American Dance Festival for 5 years. He served on National Endowment for the Arts (NEA), North Carolina and Durham Arts Council dance panels, and he served on Boards for the North Carolina Dance Alliance and Ohio Dance. In addition, he's taught at several institutions in North Carolina, Pennsylvania, and Ohio.
Mr. Berry's artistic efforts are concerned with creating embodied epistemologies for contemporary African and African American culture while 'holding space' for the culture works and identities of various black, lgbtq+, and other disempowered communities. For several years he Co-Directed The Berry & Nance Dance Project (BNDP), an all-male contemporary African dance company which foregrounded North American black male discourse. In addition to his work with AADE and BNDP, Mr. Berry has choreographed dances and musicals for many universities and professional companies. "Wawa Aba" (2013) and "Double-Dutch & Broken Levees" (2017) two of his contemporary African works are included in the repertory of the world-class Dayton Contemporary Dance Company, respectively.
Mr. Berry partnered with Short North Stage for the award winning 2016 Columbus August Wilson Festival. He co-directed August Wilson's The Piano Lesson with colleague Cheryl McFerrin at Denison University and at the Garden Theatre, and he choreographed "Who I Be!", a commissioned Wilson-inspired evening length dance. Both works were honored for Outstanding Achievement in Theater at the 23rd annual Central Ohio Theatre Critics Award in 2017.
Now in his fifth year as Professor of Practice in both African American and African Diaspora Studies and Theatre, Drama, and Contemporary Dance here at IU, Mr. Berry has made several works and has received several dance-making grants from locales in Pennsylvania & the city of Philadelphia, North Carolina & the city of Durham, and Ohio & the cities of Cincinnati & Columbus. Most recently, he was awarded the 2021 IU Global Popular Music Team Research Grant funded by the Mellon Foundation for embodied research on two dances from the southern region of Africa. Finally, the Mayor of Cincinnati, OH proclaimed October 5th as "Stafford C. Berry, Jr. Day" in recognition of his work in arts education and performance throughout the city as the coveted Taft Museum of Art's 2017 Duncanson Artist in Residence recipient.